Dr_Coma, a long time forum resident has just finished a vignette based on his Edens Sorrow Series. Check it out in the Fanfic Eden Sorrow section.click here).


Deathscythe has sent in another great story about the Covenant siblings and their mother.Check it out in Deathscythyes area of the fanfic section.click here).



New Fanfic - Update by Cabela


New Fanfic by Dethscythe One stately young lad, his heavenly sweet sister, their pugnacious brother and mischievous twins played amongst the circle of standing stones, beneath a lunar plate of silver. Playing a game of chase, they encircled the stone alter at the circles' heart laughing and shouting to no one but themselves...
| | |
| --- | --- |
| | Tuesday, May 8, 2007 |

More The Last Train screens - Update by Gwog


Hit the thread for this map here to see four new screenshots, further down the page. Nice!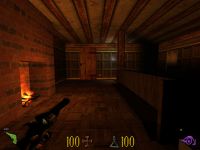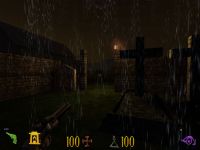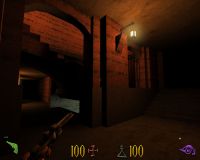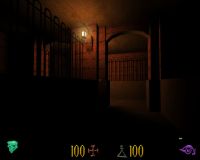 | | |
| --- | --- |
| | Saturday, May 5, 2007 |

A new user map is in the works! - Update by Gwog


Oh, happy happy day. Forum readers will have known about this for a while, but it's worth a big update anyway... Osiris is working on a new user map! This will be the first one in a really, really long time and will be an incredible treat for the community. You can visit the work-in-progress thread here for fullsize screenshots and also discussion on the map from the man himself. Make sure to post how much you appreciate his efforts.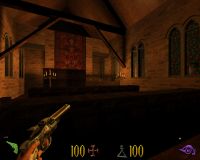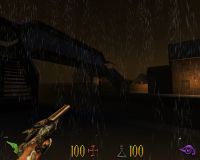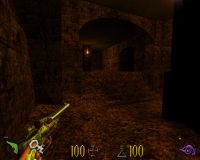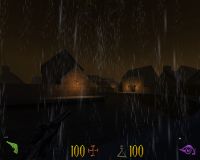 THE COMPLETE CBU GUIDE in the works - Update by Gwog


Here's another piece of news I was too lame to actually update about. But lameness is behind me now, so feast your eyes on a few samples of an upcoming super detailed guide to Undying. This is put together by longtime forum regular and SUPERFAN WTWASP and will be awesome when it's done. Here's WTW's description of the project:
The first one in the works (and getting primary attention), as Gwog mentioned, is the one for the original CBU. It's actually being designed as an all-inclusive CBU User's Guide, which will have everything you want, and probably even stuff you don't need, among these things being a meticulously detailed walkthrough. The walkthrough itself will include the steps for discovering the Easter Eggs and even offer some strategies that one may or may not already consider themselves. The other features in the Guide will include all the other basic info, like overviews of all characters, enemies, pickup items, weapons, spells, cheats, realms, etc., complete with illustrations for each.

After this behemoth of a project is done (and somehow converted for online distribution - the current format is being designed for a physical full-color printout, and assembly to look like Patrick's Journal Smile ), I will be tackling a similar concept for the "sequel/prequel" mods such as FAMILY GRAVE and TWO STAND ALONE, which tie-in to the storyline(s) of the original.

I also plan to compile walkthroughs for the other mappack mods that stand on their own as "spin off" adventures, such as SINS, SEUL CHOIX, VENGEANCE, et al.
WTW also posted up a few samples a couple of months ago, so snag these and get excited!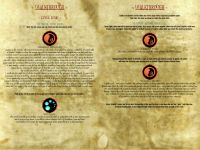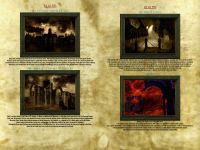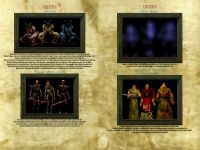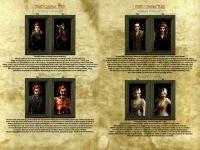 Characters Preview - Enemies Preview - Realms Preview - Walkthrough Preview



New Fanfix: - Update by Gwog


I've been off duty for a month or so, so I missed this new story by Norn and posted to the forums. The fic is entitled The Cousins of the Covenants. Here's a clip:
Her smile went away just like it started. Arms back down to her sides and posture crooked. She growled and fist. Running towards him to delivery a powerful slap breaking his spine and neck. She scream with fury wanting to slap him again but her brother Aaron appeared in front blowing a powerful gust of wind sending her to her back. She groaned in pain she could feel. Curse to feel.
| | |
| --- | --- |
| | Sunday, March 25, 2007 |

Family Grave user map info page - Update by Gwog


The recent resurgence in interest in Family Grave, along with the reappearance of the two authors of this fantastic user-created map pack, prompted us to finally get around to putting together an information page for the pack, which includes screenshots. If you have never played this pack, then you're missing out!
| | |
| --- | --- |
| | Monday, March 19, 2007 |

New Undying Wallpaper from WTWASP - Update by Cabela

Wow! Be sure to grab this 1152x864 sized wallpaper!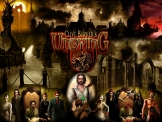 http://undying.3dactionplanet.gamespy.com/files/CBU_ Wallpaper_ by_ WTW _.zip
| | |
| --- | --- |
| | Saturday, March 16, 2007 |

Undying Fonts from WTWASP - Update by Cabela

The Undying game fonts, you've asked for them, and here they are in a collection provided to us by WTWASP.
CBU Custom Fonts (by WTW).zip
| | |
| --- | --- |
| | Sunday, March 04, 2007 |

New Fanart From Hellen - Update by Cabela


I want to share with you my newest Undying-related picture! This time it's a cartoonish version of the Gel'ziabar Hound! Well, not entirely cartoonish, but still… Eeehhh… Good doggie! Can I have my stone back? No? Oookay…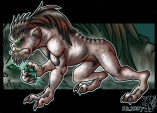 | | |
| --- | --- |
| | Wednesday, February 21, 2007 |

YouTube fatalities video - Update by Gwog


Yeah! I knew that this would be on YouTube.... below is the imbedded link to a video on the GooTube showing every single fatality animation in Undying. Sweet!





There are a ton of great Undying videos on YT, here are a couple other favorites: Battle with a Handmaiden at the Isle of the Standing Stones - A bunch of kills with the scythe - using the Haste spell. I would watch these all day!
| | |
| --- | --- |
| | Monday, February 19, 2007 |

Site maintenance worklog - Update by Gwog

Fixed image links on the screenshot page and the NPC page.
Added sigil graphic to all 13 (woo!) subsections of main Undying info section
Updated Macintosh subsection by removing dead link, changing to present tense, adding mac forum post link.
| | |
| --- | --- |
| | Sunday, February 18, 2007 |

Pages from the Undying design document - Update by Gwog


As dumb as it is, I've had a totally cool piece of Undying history on my harddrive for more years than I care to count and have never posted it... until today. Back in the day, Marcus (writer for the glorious fan map pack Family Grave) had gotten some pages from the original Undying design doc from one of the game developers clarifying a story point for him. Marcus scanned those and sent them to me, and here they are! Take a look, it's pretty cool. We'll have a transcription up eventually, for those on modems.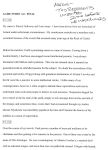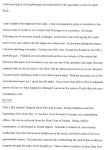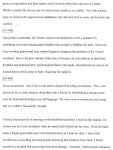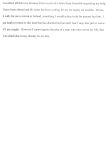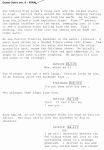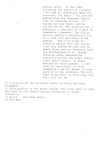 | | |
| --- | --- |
| | Sunday, February 11, 2007 |

Worklog - Update by Gwog


Not much news, you may be surprised to hear, but I put in some time tonight to continue to clean up our Files section (what I am guessing is the most important part of the site for the majority of the visitors). Did you know that for a lot of the user maps, we have separate pages that include story information and screenshots, in addition to a download link? Might make for some fun browsing... sure brought back fond memories for me. Anyway, here's tonight's worklog.


verify links for utilities
fix shots and verify links for all user maps

in extremis
keisinger's place
Made In 3 Hours
The Village part ii
sins
blackspear
The New Beginning, Day 2 (fixed bad d/l link too)
Undying Ghost House
The Big Head (fixed bad d/l link too)
The Dark Queen
The Village part i
The New Beginning
The Trsanti Lair
Return To Madness Part 1
Vengeance
UNDX10
Deadisle
The Journey Part 4
Hartly Mansion
Corrupted
Lunacy
TIUndying1
jdund01
| | |
| --- | --- |
| | Thursday, February 8, 2007 |

Undying music by Bill Brown - Update by Gwog


Pretty cool... in the many years since I made the Files page, COmposer Bill Brown's website has had four new Undying songs added to it. You can download or stream nine songs total now (I would direct link but they don't allow it... just click here).

Site maintenance worklog - Update by Gwog


Files page: fixed demo and patch FilePlanet links, uploaded the map editors and fixed the link, updated song list, fixed sigil graphic.


| | |
| --- | --- |
| | Monday, February 5, 2007 |

Keebler replies - Update by Gwog


Undying programmer Keebler hit this thread to reply to some people. This one was interesting:
Yes, in preparation for Undying PS2 we cut up ALL the levels so we could share the assets between both SKUs. Trust me, it pains me to see all those loads, especially knowing that the PS2 version was cut :(
Site maintenance worklog - Update by Gwog


Yanked the IRC link from the sidebar menu; the chat channel hasn't been active in years.


| | |
| --- | --- |
| | Wednesday, January 28, 2007 |

Clive Barker's Jericho info page - Update by Gwog


Cabela suggested I put together a little info page for this latest game, so here it is. Not much there but I figured that it should do the trick for now, considering there's not much information out there yet anyway (and considering that the very first released in-game screenshot shows one of their Supar Speshul Forces women fighting with knives while wearing a tight leather outfit revealing her hips and breasts... sheesh).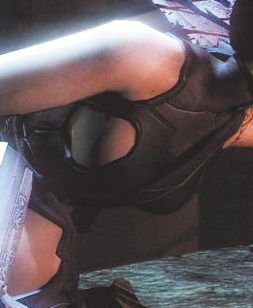 | | |
| --- | --- |
| | Wednesday, January 24, 2007 |

Undying programmer on the forums - Update by Gwog


Hey, did we mention that Richard "Keebler" Benson, programmer on Undying, hit the boards recently to say hello? Take a minute and tell him thanks for his great work on a great game.
I just wanted to say "Hi" and let you know that I'm still around. I'm glad to see the community is still alive!

I can try and help with any questions/problems that you have with Undying.
| | |
| --- | --- |
| | Sunday, January 21, 2007 |

Revised news archives - Update by Gwog


Honestly, the scheme I had come up with for the site's news archives has always been utterly idiotic, so I took a whopping ten minutes tonight and made it just as dumb, but different, and maybe a little easier to peruse. Cabela and I will probably be doing a fair bit of housecleaning on the site like this, so hopefully everyone will suffer through the posts about it, heh.

News archived - Update by Gwog


See above!

Gwog back on Standing Stones - Update by Gwog


Cabela suggested that if I was interested in coming back and participating in Standing Stones activities again then he'd be okay with that, so here I am after about a year's 'vacation'. I'm hoping that with Barker being involved with Jericho, which looks to be a big-ish budget title, people's attention will return to Undying for a while and give the site a boost. See ya on the forums.


| | |
| --- | --- |
| | Sunday, January 21, 2007 |

User created maps on the Mac - Update by Cabela


Great news for our Undying Mac users. One of our forum members, Pinkapak a Macintosh user, has played every map pak made to date. Check out the topic at the link below.

Undying On A Macintosh


| | |
| --- | --- |
| | Tuesday, December 6, 2006 |

Check out the new forums!! - Update by Cabela


The old forums were lost, and we were all saddened by the loss, but now it is time to move on. Check out the new Standing Stones forums here:

http://undying.3dactionplanet.gamespy.com/phpbb2/index.php

Please stop by, register and check them out.